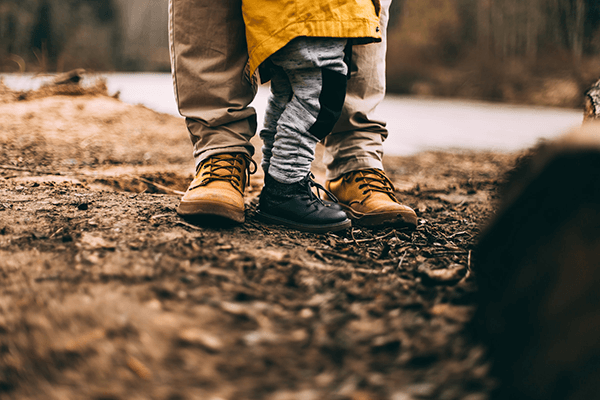 Renting an apartment can be hard in general but when you throw in kids and or family planning to the mix, it can take you for a ride you may not be prepared for. There are a lot of helpful and friendly tips you can look into, to make your renting apartment living with kids easier and more pleasant. If you are currently renting with a family or thinking about making the move to an apartment from a free-standing home, keep reading and we hope by the end your mind will have been made up that apartment living with kids is not as daunting as it may seem!
GET A HEAD START ON YOUR APARTMENT SEARCH.
Renting an apartment with kids can be challenging. Before you start your apartment search, have a budget meeting. This will determine what price range you can be at monthly for rent on top of all your other bills and needs. Lets face it, kids are expensive! They need more than we do as adults and sometimes, their items just cost more. Knowing what you will spend from a wide perspective will help you before you fall in love with an apartment community that may be out of your price range.
DEAL BREAKERS.
When renting an apartment with kids, you need to make a list of what you and your kids need in an apartment and what are dealbreakers. Do you absolutely need a certain number of bedrooms? Do you need a bigger kitchen or living area? Are you hoping to have an extra room or nook area for the kids playroom? Do you want an attached garage or a garage unit for your cars or to store the kids outdoor toys? Is the community in the school district you are hoping for? Is it close to family members or other friends for playdates? Not every community will come with everything you may want or need but it is good to write your wish list down as well as your deal-breakers before you begin your hunt for your new home. This will help you to thrive in apartment living with kids and find the right place.
AMENITIES ARE A MUST!
We assume you are looking for all the bells and whistles that communities can offer. With kids, after all, you will want to live in a community that has amenities they can enjoy and that you all can enjoy as a family. We are talking playgrounds, swimming pools, game rooms, theatre rooms, and clubhouses for events. Apartment living with kids becomes easy when amenities are something kids can enjoy. Speaking of events, communities will host kids events, carnivals, kid movie nights and the list is endless. While you are doing your tour, make sure to ask all the necessary questions pertaining to amenities for kids.
SAFETY FIRST!
As a parent, there is nothing you want more than to raise your children and live in a community that is safe and secure. You want to feel safe walking to and from your car, and around your community. Unfortunately, we cannot prevent all of lifes happenings, but if the community does its part in its attempts to make the community safe, that is a win! Do you want a community with cameras? Some communities have a friendly policeman who monitors the grounds during certain hours of the day. Whatever it looks like to you, we encourage you to partake in that safety precaution and find a place and solution that is best for your family.
GIVE EVERYTHING A HOME.
One of the challenges of apartment living with kids is trying to keep everything organized and give it a home. From Mr. Bunny, the ever-loved stuffed animal to the kids toys, books, accessories, and more. There is nothing worse than being disorganized but being disorganized in a smaller space, may make things a bit more difficult. Once items have a designated space, it is much easier for them to be returned and not lost. This will also help in the area of clean-up for your kids. When they know where things belong, clean-up should be more of a breeze and not such a daunting task for them, and easier on you as a parent too!
DOUBLE THE FUNCTION, DOUBLE THE FUN!
Living in a space with possibly less square footage than a single-family home can have its challenges. Get creative with your spaces, storage, and furniture. For example, purchase a cube organizer and use half of it for books, and half for toys. Your living room accent chair may also couple as the kid's napping or reading chairs. Apartment living with kids can be so fun and fun things to do with kids in an apartment are pretty endless when you put your creative thinking cap on! Do you have chairs around your dining room table? Use them to build the ultimate fort on a rainy day!
LESS IS MORE.
In an apartment home, there is definitely less space. With that space, you need to maximize it. The benefit however of living in an apartment is that you may not be able to bring everything with you right away. Living a simpler, more minimalistic lifestyle may be just the ticket you and your family need! Downsize the kids toys and have them choose toys to donate to help out other kids in need. You too can downsize your closet and donate clothes and items you no longer want. So not only are you helping out those in your community, but you are also doing your family a favor. For everything else that may not fit in your new space right now, renting a storage unit may be an option for you.
KEEP IN MIND.
Keep in mind the list of pros and cons of what type of apartment you are looking for. After all different styles may work more in your favor than others with kids in tow. Are you looking for a traditional community or a high-rise community? A traditional community may offer more of a family vibe and easier for the kids to meet friends. While a high-rise is full of maybe too many people and meeting new people and families may get lost in the shuffle. A high-rise community may have better security, and a traditional community may have fewer stairs to climb meaning no need to lug the stroller around. Again, different styles of apartment homes will service different styles of families. You just need to search for the right one that meets your needs.
CONVENIENCE IS EVERYTHING!
When finding an apartment with kids, your apartment community search may be more concise and detailed than someone who does not have kids. Specific conveniences are a must with kids and will make apartment living with kids so much easier. For example Your own in-unit washer and dryer. This is a great feature to have when living in an apartment with kids. You do not have to leave your unit to go do laundry, and you are able to do laundry on your own time, after all, it is when the kids allow it, correct? Kids make messes and often times laundry will need to be done more frequently. Additional storage is also a must for a family. Look for an apartment with extra closets or larger garages to fit a car and additional outdoor toys such as bikes, strollers, and more.
A FAMILY BUILDS THE HOME, NOT THE HOME ITSELF.
Remember, a home is not the size or style in which you live but the people that live inside with you! There are so many options for apartments, it just may take time to find the perfect match. Remember, kids are your familys top priority, and apartment living with kids does not have to be scary. It can be quite easy with a little organization, working together, and a whole lot of love!