5 Places to Visit Near Southfield
Southfield may not have all the tourist excitement of Detroit, but that doesn't mean there still aren't plenty of great things to do in the area here! Spend a day exploring all of the amazing shops and restaurants with your friends. Or uncover hidden treasures in one of the amazing local art exhibits like Hamtramck Disneyland! There are so many activities and places to visit for every occasion, like a night out, family fun days, or a quiet day spent with yourself!
Below is our complete guide to every exciting adventure that awaits you here in Southfield, MI! Being so close to the action at Chateau Riviera, you'll always have something fun to do while you're in the area.
The Detroit Zoo may be one of the best places to visit in all of Michigan. We understand that this is a big claim to make, but hear us out first. This zoo offers plenty of amazing and unique experiences for animal lovers to partake in. Have you ever had breakfast with your favorite animal? Well, you can at the Detroit Zoo! With more than 2,000 animals representing 237 different species of mammals, amphibians, birds, etc. you'll be able to come face-to-face with some of the world's most exotic creatures.


8450 W 10 Mile Road Royal Oak, MI 48067

Opened in 2012 by a group of diverse artists, the Hamtramck Disneyland is one of Michigan's most significant works of folk art. Thousands of visitors a year travel from all over the world to see this unique piece of art, in fact, it is even displayed in two documentaries. Stop by the place where Kate Moss herself was the subject of a photoshoot and be immersed in this great piece of Michigan culture.


12087 Killinger Street Hamtramck, MI 48212

If you or someone in your life is a lover of American history, then you should take a trip down to Greenfield Village. Experience firsthand the sights, sounds, and sensations of the formation of America in 7 historic districts. Catch a ride on a Model T, jump on a steam-powered locomotive, visit farm animals or "pull" glass with world-class artisans, plus plenty more fun activities. Check out their website for a full list of their available offerings.


20900 Oakwood Blvd Dearborn, MI 48124

Take a stroll through mechanical history and enjoy over 5000 square feet of vintage coin-operated machines, macabre oddities, and the newest video game crazes. With free admission, come experience the fun you'll have at Marvin's Marvelous Mechanical Museum! Choose from a huge selection of prizes with tickets earned from playing many of their fun games. A great way to spend an afternoon or night out, visit this attraction today.


31005 Orchard Lake Road Farmington Hills, MI 48334

Surrounding the community of Chateau Riviera is a handful of parks for you to venture and spend the day at. One of these parks is Bauervic Woods Park and it comes equipped with outdoor restrooms, nature trails, a playlot, picnic area, and lots of lush green grass to lounge on. Get outside and enjoy the beauty that nature has to offer!


26000 Evergreen Road Southfield, MI 48076

5 AMAZING PLACES TO EAT NEAR SOUTHFIELD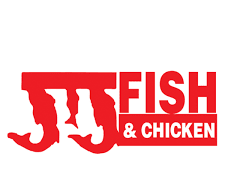 Stop by J J Fish & Chicken for some of the best-fried chicken & fish as well as wings, fries & ice cream you'll have in the area! Patrons to this eatery rave about the wings and lemon pepper seasoning being delicious, but the best part is the staff that works there. For good food and great service, add this restaurant to your next Friday night dinner.
20225 M-102 Detroit, MI 48219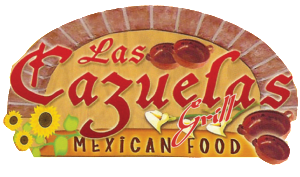 For some of the best Mexican food in the area, stop by Las Cazuelas, where your money can buy the best quality food around. They pride themselves on their ability to use only the freshest ingredients when making their homemade seasonings, and customers cannot get enough. Bring friends or family for their weekly Taco Tuesday deals and enjoy some quality authentic- Mexican cuisine!
25290 Evergreen Road Southfield, MI 48075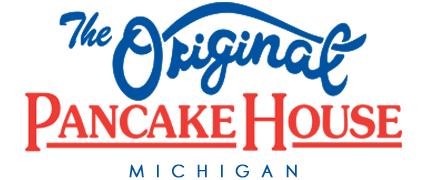 Best Rooftop Bar
Who doesn't love pancakes? Especially if those pancakes are coming from the world-renowned Pancake House! Open for your breakfast and brunch aspirations, choose from their extensive menu of delicious breakfast favorites like crepes, Belgian waffles, eggs & omelets, and of course- pancakes! For unbeatable prices and delicious food options, visit The Original Pancake House.
19355 W 10 Mile Road Southfield, MI 48075



Best Rooftop Bar
In the mood for quality Chinese food? Flaming Wok Express offers a wide selection of your favorite Asian, Chinese, and Cantonese dishes in Southfield! Next time you are in the mood for sesame chicken or shrimp fried rice, you should put all your faith in Flaming Wok Express. You won't be disappointed.
23737 Greenfield Road Southfield, MI 48075



Best Rooftop Bar
If you have ever wondered what goes on in the kitchen after you put an order in, CK Mediterranean is here to stop those thoughts in their tracks. With their transparent kitchen, you can be sure that your meals are made with the freshest and highest quality ingredients. If you're looking for delicious, healthy, and fresh meals, stop by CK Mediterranean today.
25148 Evergreen Road Southfield, MI 48075


Testimonials
Great place to live very big apartment and great neighborhood and neighbors.

- Anonymous
5-Star Rating!

- Anonymous
Grounds are immaculate and the management are professional and kind.

- Apartment Ratings User
I actually love living here. It's quiet, peaceful and I really like my neighbors. The office staff is very friendly and I plan on living here a long time. My apartment is spacious and the building is clean.

- Apartment Ratings User